Brigg Markets
Weekly Markets are held in Brigg on Thursday and Saturday, along with other annual charitable markets and fairs.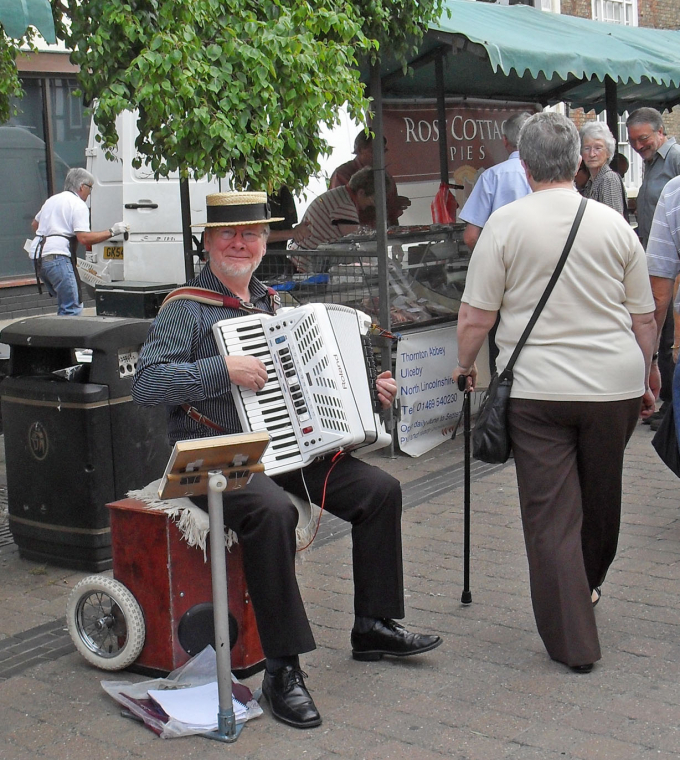 Thursday Market

The Thursday Market provides a wide range of traditional market stalls, selling goods ranging from fruit and vegetables, fresh flowers, shrubs and plants, fish, cheese, clothing and footwear, household goods, bric a brac, greetings cards and much much more.
This Market is located in the pedestrianised Town Centre.
Saturday Market

The Saturday Market, also situated in the pedestrianised Town Centre, is similar to the Thursday Market, although slightly smaller in size.
Stennets Market
In addition, there is a highly popular and well attended Thursday weekly auction, known as Stennets Market, which is held on Station Road in Brigg, where traders, farmers, and the general public come to buy all manner of goods, including fresh produce, poultry and game.
Farmers Market
The Year 2000 heralded the start of a monthly Farmers Market in Brigg, since when it has gone from strength to strength. Held on the fourth Saturday in each month, and located in the Town Centre, this is the opportunity to purchase locally grown produce direct from the supplier, such as vegetables, meat, poultry (including ostrich), eggs, cheese, ice cream, and preserves, to name but a few.
https://www.northlincs.gov.uk/jobs-business-and-regeneration/markets/shop-at-north-lincolnshires-markets/brigg-market/
Stalls for the Thursday and Saturday general market are secured through the North Lincolnshire Council Markets Office.
Stalls for the monthly Farmers Market are secured through the North Lincolnshire Council Tourism Office.
Both offices can be contacted via the main North Lincolnshire Council switchboard: 01724 296296
Brigg also hosts two Festive Markets or Fairs:
Currently organised by Brigg and District Lions, there is a Summer Fair in June and the Christmas Fair in December. Details can be found on the Events Page.