Welcome to the Town of Brigg in North Lincolnshire
Brigg first grew as a crossing point on the River Ancholme, taking its name from the bridge constructed to make east-west journeys easier.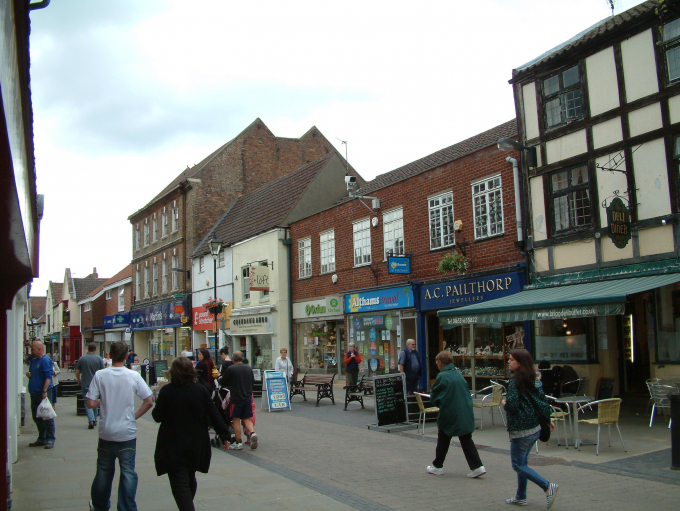 A very warm welcome is extended to you, by Councillor Sharon Riggall, Town Mayor of Brigg
Brigg has a colourful history of markets and fairs and is today a thriving market town with a variety of events, and a strong industry in tourism. With its traditional street market and around 150 specialist shops centred mainly in the pedestrianised area, the town is certainly an enticing prospect for shoppers and tourists.
The main shopping centre with its myriad of courts and yards leading off Wrawby Street and Market Place is a pleasure to wonder around where, instead of the familiar high street names associated your usual shopping trips, you will find that the majority of shops are owned and managed by local people who place particular importance on customer care, and that all important personal touch.
When you are ready to take the weight off your feet and re-charge your batteries, the Town also has a wide range of cafes and hostelries to choose from, and you are also only 5 minutes away from the River Ancholme towpath where you can sit and watch the world go by.
Throughout the year, all kinds of events are held for all the family to enjoy, so please do take a look at the Events Page.
Should you want to extend your visit there is a good range of accommodation that will suit all budgets, both in the Town and the surrounding area, and for those of you who are thinking of making your move a more permanent one, I am sure you will not regret re-locating to Brigg.
The Town is friendly and welcoming with a vibrant and active community, excellent schools and a wide range of organisations and activities for all ages to choose from.
But don't just take my word for it, take a good look around our web site, then pay us a visit in person and find out for yourself.
My sincere regards.
Councillor Sharon Riggall
Town Mayor of Brigg