Civic Awards
The following awards are presented by the Town Council during each Council Year: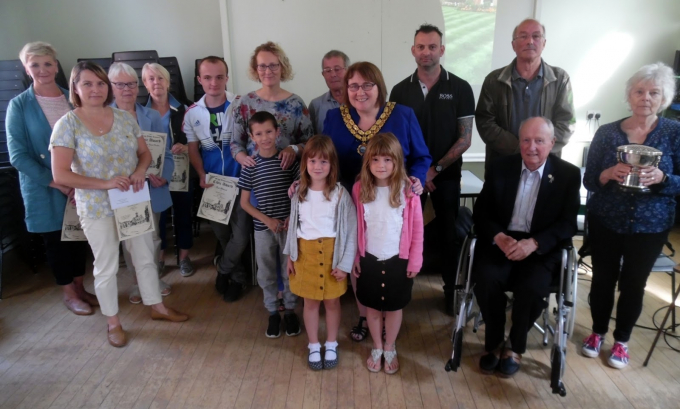 Best Kept Garden:
Application are submitted along with a photo of a Front Garden, Hanging Baskets or allotments and are then judged by the Council.
The Markham award is also presented to the best Brigg Business in Bloom.
Civic Award:
Premises and locations that may be worthy of a coveted Civic Award plaque, are considered annually by the Town Council. The plaque is presented to the relevant owner of the land or property, by the Town Mayor.
2020 Winner is Brigg Riverside Surgery
Joseph J.Magrath O.B.E., Award for Public Voluntary Service
This coveted award in memory of the late Town Clerk, which recognises public voluntary service that benefits the Town of Brigg and/or its residents is considered annually by Brigg Town Council. The winner receives the Joseph J. Magrath O.B.E. Memorial Rose Bowl, which is presented by the Town Mayor.
2020 Winner of the Magrath Award - Keith Simpson
Prize Allotment Award
The Council also co-ordinates the Annual Prize Allotment Award. The winner receives the Mary Robins Rose Bowl which was presented to the Town Council by the late Councillor and Town Mayor, Bryan Robins, in memory of his mother who served as his Lady Mayoress. Results are announced and prizes presented, by the Town Mayor.